Turnout Gear Decon | Washing & Drying
At Ready Rack, we believe that it's important for fire stations to prefect their turnout gear decon routines! One of the best ways to do this is to outfit your station with firefighter PPE extractors and dryers that are NFPA 1851 compliant. For this reason, your department can ensure a proper wash with a quick drying turnaround. In addition to that, they can also take multiple sets of bunker gear shells or liners at a time! Learn about how simple it is to clean your PPE and make it last longer below!
Why Trust Ready Rack With Your Gear?
Since the 1980's, Ready Rack has worked hard to make first responder's turnout gear safer by pioneering the open-air turnout gear storage system. The feedback from users told us that the airflow and organization helped firefighters have their gear ready for the next call. With this in mind, Ready Rack expanded the Health & Wellness product line to make it easier for firefighters to wash, dry, and store, their PPE to keep them safer and help their gear last longer.
We believe that by creating a full decontamination line that is both easy to install and operate, we come closer to achieving our goal of helping our heroes stay safer than ever before on the job!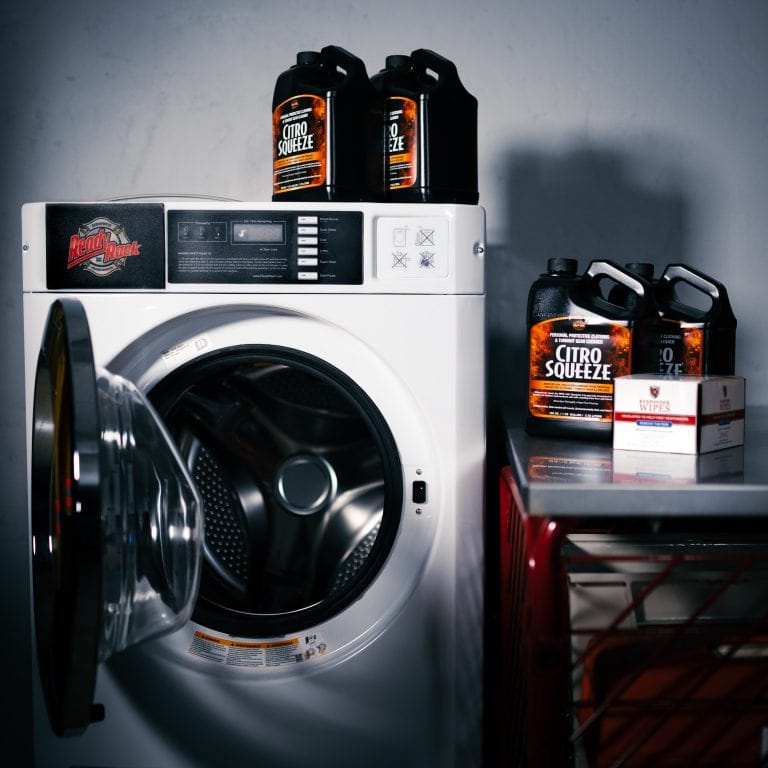 The Extractor 22 and 30 (EW22 & EW30) are PPE washers designed to follow current NFPA-1851 guidelines. Their front loading drums with capacities of 22lbs. and 30lbs. make either washer a great option for washing multiple sets of turnout gear. Additionally, the EW22 and EW30 wash cycles are user friendly and specific tuned to meet the needs of the firefighting industry. With PPE wash cycles such as, Outer Shells and Liners, we have engineered the EW22 and EW30 to be simple, straight forward, and get the job done. The EW22 and EW30 both boast other fire station friendly features such as a soft-mounting design, standard water hookups, 120v electrical, and is compatible with automatic soap dispensers.
NFPA 1851 compliant
Front loading design
Easy install, soft mount design
EW22 holds up-to 4 pieces of turnout gear
EW30 holds up-to 6 pieces of turnout gear
Standard power hookup (120v)
Uses standard plumbing hookups
Compatible with an optional automatic soap injector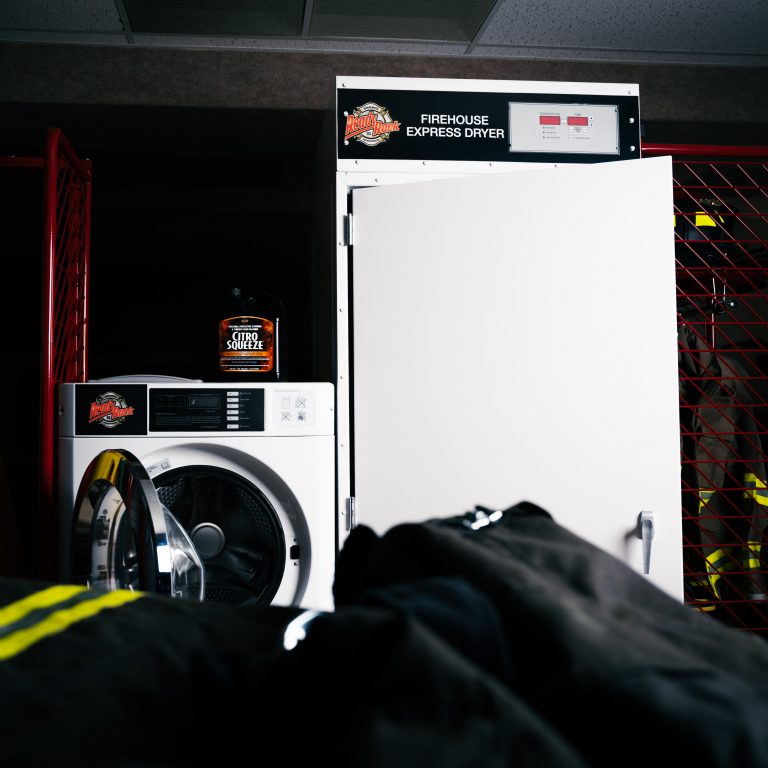 Get your personal protective gear clean, dry, and ready for action with express turnout gear dryers from Ready Rack. Our Firehouse Express PPE dryers are commercial-grade and NFPA compliant. These electric drying cabinets are built to last and come with a 10-year warranty. Dry between 2 and 6 sets of bunker gear in a few hours! The flexibility of included hangers and shelving, along with optional hose drying racks, makes this system perfect for firefighter SCBA and fire hoses, too.
NFPA 1851 compliant
Industry leading 10-Year warranty
850 – 900 CFM speeds
Dry gear in just a few hours
Dry turnout gear, hose, dive suits, & more
Commercial grade construction
Includes hangers and shelves