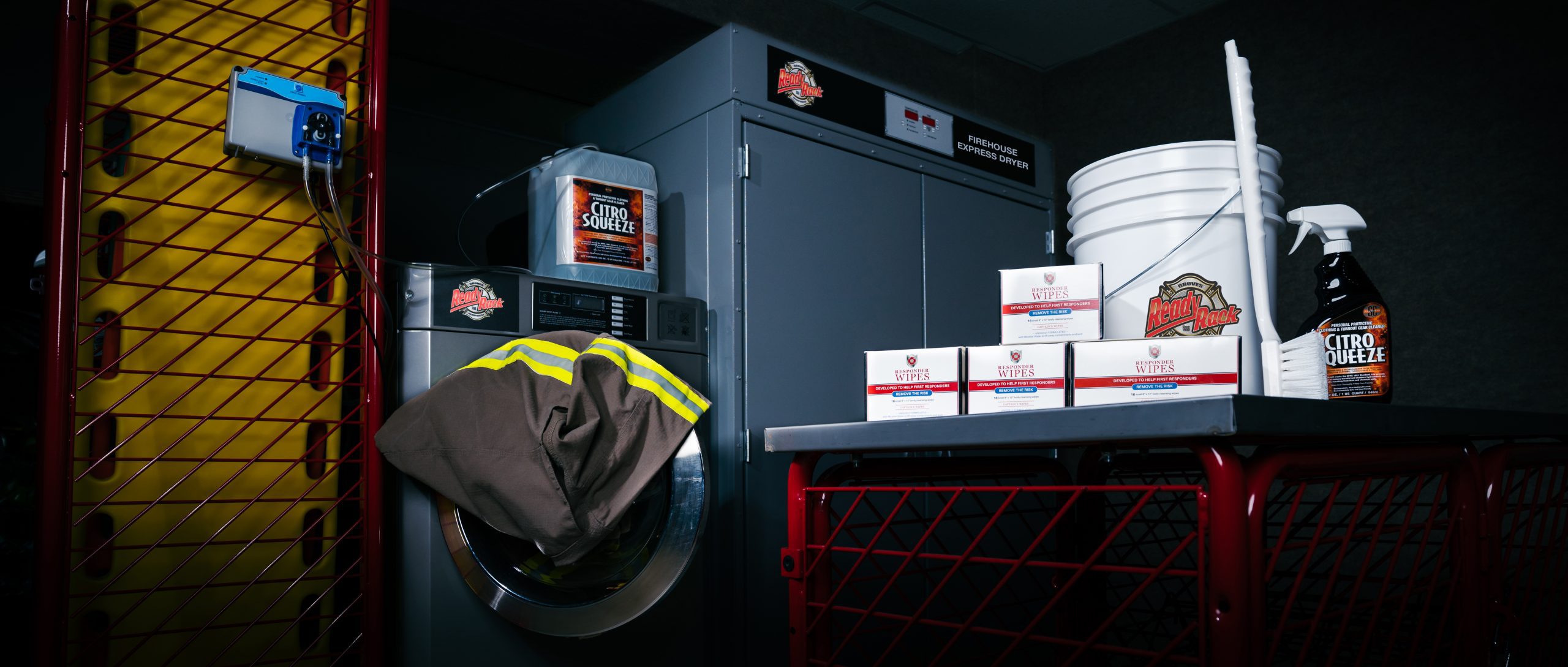 DECON PACKAGES
FIREFIGHTER
DECON PACKAGES
ARE BACK
Departments that need access to decontamination products
now have a one-stop-shop to get decon done right!
WASHERS - PPE Care
WE TAKE CARE OF
THE GEAR THAT
TAKES CARE OF YOU.
We help firefighters keep their gear and stations, clean and ready for action.
SC Products
PPE & STATION
CLEANING WITH
SC PRODUCTS
Keep PPE & fire stations ready with Citrosqueeze® & SC-14®
Express Dryers
Firehouse
Express Dryers
Dry turnout gear and fire hoses in record time with our commercial grade dryers.
LOCKER UNIT - RED RACK
Red Rack
Dry & Store
Designed for maximum air circulation, gear dries faster and lasts longer.
Pacific Helmets
Safety Without
Compromise
Over 36 years' designing and manufacturing premium safety helmets.
NFPA Guidelines
NFPA
GUIDELINES
The latest safety codes and standards to keep you up to date and in the know.
Video
Our Products
In Action
Watch our videos for support and information on Ready Rack products.
FIREFIGHTER HEALTH & WELLNESS
At Ready Rack, we believe that it's important for fire stations to prefect their turnout gear decon routines! One of the best ways to do this is to outfit your station with firefighter PPE care products that are NFPA 1851 compliant. By doing this, your department can ensure a proper wash with a quick drying turnaround. In addition to that, they can also take multiple sets of bunker gear shells or liners at a time!
By creating a full decontamination line that's easy to install and operate, we come closer to achieving our goal of helping our heroes stay safer than ever before on the job.
Ready Rack has a Youtube channel that has a growing library of resources about the care, maintenance, and storage of fire department equipment. Be sure to subscribe to see when we post!